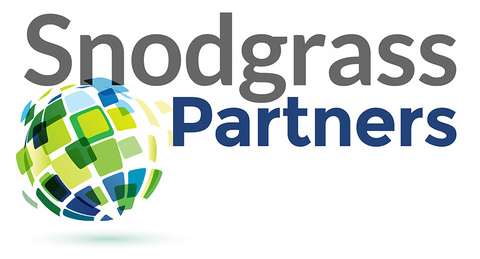 NEWS: Liz Dalton Joins Snodgrass Partners, Chris Clouser and Mike Goss Named Advisors
OVERLAND PARK, KANSAS. October 24, 2018 – Snodgrass Partners, Inc., a Sports Consulting and Recruiting firm, has named Elizabeth Dalton as Vice President for the Collegiate Sports Division. Dalton will focus on specialized consulting projects and talent recruitment. Snodgrass Partners also announces the addition of sports and business executives Chris Clouser and Mike Goss as key advisors to the company.
Liz Dalton has more than 32 years of experience in college athletics.
A former soccer student-athlete at Texas A&M, she has worked as a coach and athletic administrator for institutions in all three divisions – including Group of 5 and Power 5 Division I programs.
After serving as the assistant coach for the Trinity University women's soccer program, Dalton returned to Texas A&M where she served on the football staff under legendary Head Coach, R.C. Slocum. She spent one year as the Field Director for the Texas A&M 12th Man Foundation, before being joining the football staff at the University of Notre Dame under Head Coach Bob Davie. As the Football Administrator, Dalton managed recruiting and football operations for the Irish for three seasons.
She served Deputy Athletics Director and Senior Woman Administrator at the University of Texas at San Antonio under Lynn Hickey. Dalton served in a leadership capacity for 11 NCAA Division I regional and national championship events, highlighted by her role as Tournament Manager for the Women's Volleyball National Championship and the Men's Final Four. She spent the past five years as Director of Athletics at St. Mary's University (Division II).
"We are very excited to welcome Liz to the Snodgrass Partners team," said Tom Jacobs, Co-Founder of Snodgrass Partners Sports Division.
Liz has had an extensive and impressive career in collegiate athletics, having been a student-athlete, coach and administrator. Not only that, but she has been involved with all three divisions of the NCAA during the course of her career.  We are delighted to announce her appointment as Vice President."
Chris Clouser and Mike Goss are welcome additions to the Snodgrass Partners team.
Acting as strategic advisors, Clouser and Goss will provide recommendations based on their own leadership experiences in the corporate world and the business of sports.
We've built an incredible team and the addition of Chris and Mike is the icing on the cake," said Steve Snodgrass, Founder and CEO. "They bring so much value to what we do and I am honored to have two advisors with their stacked credentials to help guide our firm into the future."
Clouser is the Immediate Past Chair and member of the Board of Directors of the International Tennis Hall of Fame and Museum located in Newport, Rhode Island (2004-2015) and was named Life Trustee in 2017. He also served as President of the Association of Tennis Professionals (ATP), the world governing body of men's professional tennis, where he was Chairman of ATP Properties and Chair of the ATP Foundation.
Over a 25-year corporate career beginning in 1982, Clouser held senior officer positions with Burger King Brands (President), Preview Travel/Travelocity (President and CEO), the Minnesota Twins Major League Baseball Club (Board Member 1994-2000), Northwest Airlines (Senior Vice President 1990-2000), Hallmark Cards, Inc. (Corporate Vice President 1981-1985), Sprint (Senior Vice President 1986-1988), and Bell Atlantic (Vice President and President of the Bell Atlantic Charitable Foundation 1988-2000). Chris attended the University of Missouri where he played on the tennis team.
Mike Goss is Executive Vice President and Chief Financial Officer at Sotheby's. Additionally, is Chairman of The International Tennis Hall of Fame, where he has been elected to serve as Chairman from 2019-2021.
Mike was with Bain Capital for 15 years in various senior managerial capacities including Chief Financial Officer and Chief Operating Officer. Under his leadership, the company experienced rapid growth.
Prior to joining Bain Capital, Mike was Executive Vice President and Chief Financial Officer of Digitas Inc., a worldwide digital media firm which he helped take public on behalf of its private equity backers. Between 1994 and 1999, Mike was Executive Vice President, Chief Financial Officer, and a member of the board of directors of Playtex Products, Inc.
Mike graduated from Kansas State University in 1981 with a Bachelor of Science Magna Cum Laude in economics. While at K-State, he was a member of the Men's Tennis Team and played for Coach Steve Snodgrass, Founder and CEO of Snodgrass Partners. In 1996, he graduated from the Harvard Business School with a Masters of Business Administration with Distinction. He is also a member of the Board of Directors of Platform Specialty Products.
###
Media Contact
Donna Pirotte | 913.219.4144