Intercollegiate Tennis Association (ITA) Senior Leadership Position Announcement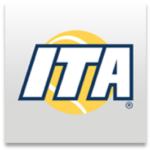 Seeking a new member of its leadership team, who will report directly to and work closely with the ITA CEO – either as a Managing Director, Senior Director or Director, based upon background, experience, and expertise – the Intercollegiate Tennis Association (ITA) invites applications and nominations for a team-based, senior leadership position. This position will provide direction/oversight/management of some new ITA initiatives while developing knowledge of and becoming involved in all facets of the organization, working in concert with the ITA CEO, while providing opportunity for the ITA CEO to function at a higher level.
This new position will add value to the Association, its membership, and the sport of college tennis in any number of ways, including, but not limited to:
Administration of the ITA (working closely with the ITA CEO)

Coaching Education/Coach Empowerment

Community Engagement
Contact
For more information, contact Tom Jacobs, Sports Recruiting Co-Founder and Advisor of Snodgrass Partners, Inc. or e-mail your confidential resume to careers@snodgrasspartners.com.
To ensure full consideration for the position, please submit a cover letter, resume and a list of three references with phone numbers by Monday, June 3. Review of applications will begin immediately and will continue until the position is filled. Referring to the first two paragraphs of the Position Announcement, please address how you will add value to the Association — in your cover letter or as a supplemental Word document.
---
Intercollegiate Tennis Association does not discriminate on the basis of race, color, national or ethnic origin, disability, religion, age, military or veteran status, sex, sexual orientation, gender identity or expression, marital or familial status, pregnancy, genetic information, or any other characteristic protected by law in its educational programs and activities, admissions, or employment, as required by Title IX of the Educational Amendments of 1972, the Americans with Disabilities Act of 1990, Section 504 of the Rehabilitation Act of 1973, Title VI and Title VII of the Civil Rights Act of 1964, and other applicable laws and College policies.