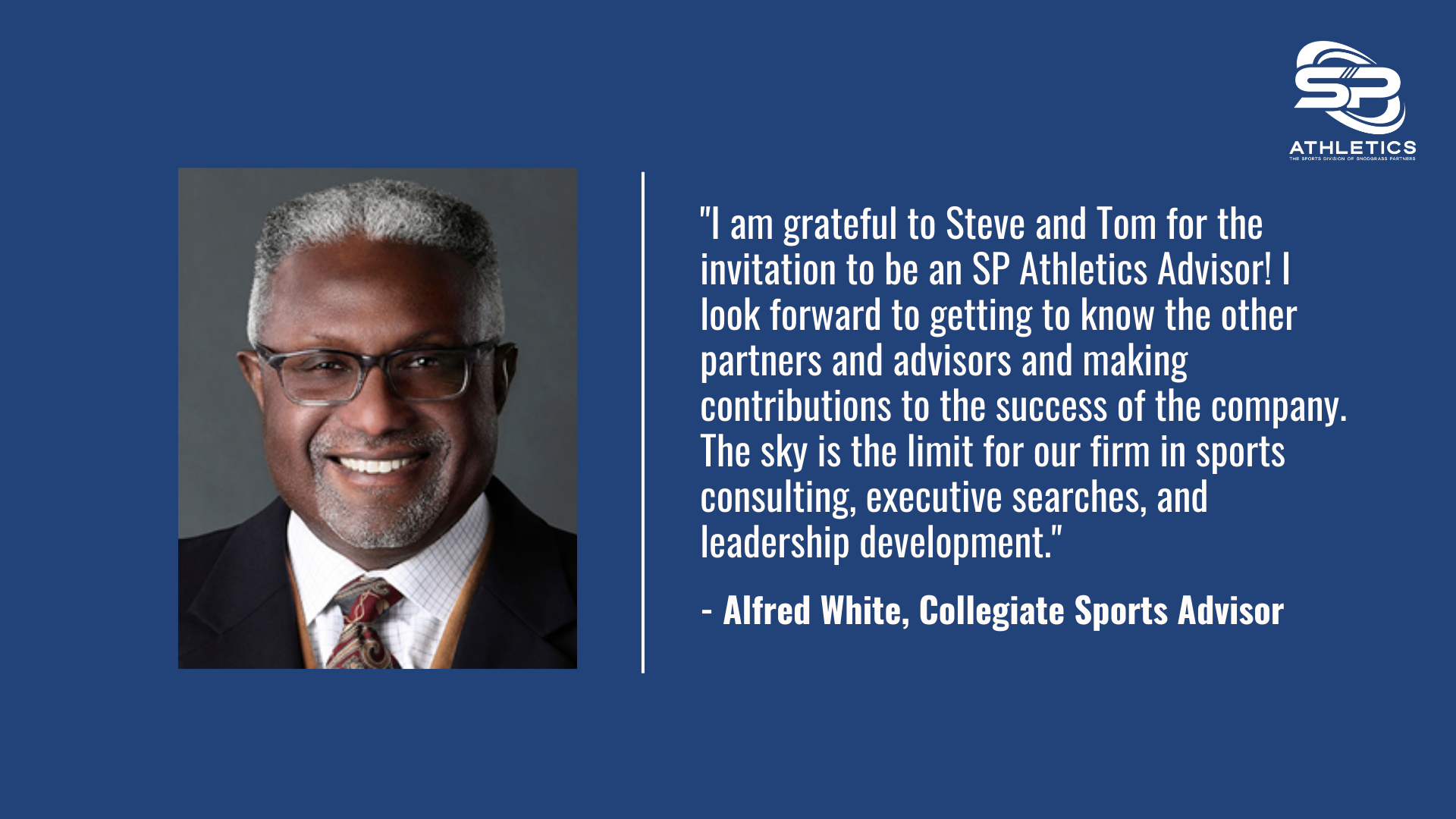 NEWS: Alfred White Joins SP Athletics as Collegiate Sports Advisor
SCOTTSDALE, AZ. August 15, 2022 – SP Athletics, a specialized Sports Consulting and Recruiting, Executive Search and Leadership Development firm founded in 2001, today announced the appointment of Alfred White as Collegiate Sports Advisor. He is an extremely personable, creative, energetic, and experienced sports administration executive with over 40 years of progressive experience in intercollegiate and professional athletics administration. White marks the first addition to our firm to serve a dual role – one with our internal team and one with our Network of Allied Partners.
"We are thrilled that Alfred White and ABW Building Bridges, a collaborative sports firm, has recently joined the Network of Allied Partners with SP Athletics. We are proud to announce (and even more thrilled!) that Alfred is also joining our team of consultants with SP Athletics.  This will enable Alfred to not only run his own consulting business but will also provide an opportunity for Alfred to work directly with SP Athletics to partner with and serve our clients, whether it be for a search assignment or consulting project.  The depth and breadth of Alfred's experience will be of great benefit to SP Athletics and those with whom we partner – a true "win-win"!" says Steve Snodgrass, Founder and CEO Emeritus.
As a firm, we're always looking for new ways to raise the bar for ourselves and our clients. With the addition of Alfred as an Advisor, we are doing exactly that. He will help us get our clients from where they are to where they want to be. We're so excited to see to what new heights this collaboration takes us to.
"I am grateful to Steve and Tom for the invitation to be an SP Athletics Advisor! I look forward to getting to know the other partners and advisors and making contributions to the success of the company. The sky is the limit for our firm in sports consulting, executive searches, and leadership development," says Alfred White, Collegiate Sports Advisor at SP Athletics.
Please feel free to Contact Alfred directly or call any of us at SP Athletics for an introduction.