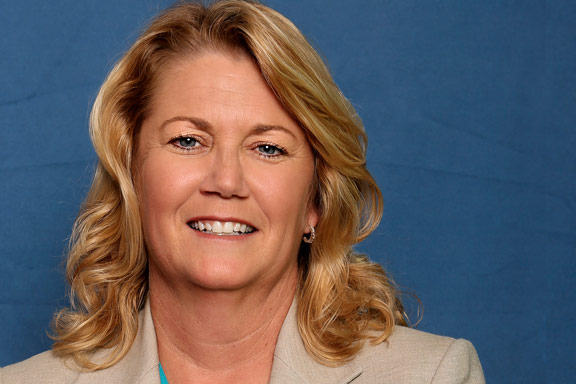 For the past 32 years, Liz Dalton has dedicated herself to intercollegiate athletics. She began her career as a soccer student-athlete at
Texas A&M
and since that time has served institutions in all three divisions, including Group of 5 and Power 5 Division I programs. She was most recently the Director of Operations and Player Affairs for the
National Women's Soccer League
(NWSL).
After serving as the assistant coach for the Trinity University (Division III) women's soccer program, Liz returned to Texas A&M where she served on the football staff under legendary Head Coach, R.C. Slocum. The Aggies were undefeated at home and in conference play during her first four seasons with the program. Liz assisted with all aspects of recruiting and football operations, working alongside coaches such as Mike Sherman, Gary Kubiak, Bob Davie and Bob Toledo.
Liz spent one year as the Field Director for the Texas A&M 12th Man Foundation, before being recruited to join the football staff at the University of Notre Dame under Head Coach Bob Davie. As the Football Administrator, Liz managed recruiting and football operations for the Irish for three seasons, working alongside coaches Urban Meyer, Charlie Strong, Steve Addazio, Mike Sanford and Dan Mullen.
Upon being named Director of Athletics at the University of Texas at San Antonio, Lynn Hickey recruited Liz to return to her hometown. As the Deputy Athletics Director and Senior Woman Administrator, Liz was involved in all facets of the young I-AAA program.
She helped lead UTSA through strategic planning, certification and the addition of three programs, including the Roadrunner's football team that set an NCAA record for attendance in an inaugural season. Liz was an integral member of the entire process, from the football feasibility study, to the hiring of Head Coach Larry Coker and directing game day operations. In addition to supervising all sports and internal operations units during her time at UTSA, Liz was responsible for event management and all aspects of student-athlete welfare.
Liz served in a leadership position for 11 NCAA Division I regional and national championship events, highlighted by her role as Tournament Manager for the Women's Volleyball National Championship and the Men's Final Four.
Liz spent the past five years as Director of Athletics at St. Mary's University (Division II). Under her leadership, the Rattlers improved 94 places in the Learfield Directors' Cup, raised the overall student-athlete GPA to 3.4 and increased fundraising over 1,500 percent In addition, Liz and her staff established a licensing program, built the Athletics Hall of Fame and negotiated apparel and online merchandise contracts. During her time at UTSA and St. Mary's, Liz excelled at hiring outstanding coaches and staff, and implementing all components of departmental infrastructure.
Liz earned her Bachelor and Master of Science degrees in Kinesiology from Texas A&M University. She is a native of San Antonio and was inducted into the San Antonio Women's Hall of Fame in 2018. Liz has spent nearly two decades assisting our nation's active duty and military veterans, particularly serving those wounded in action.