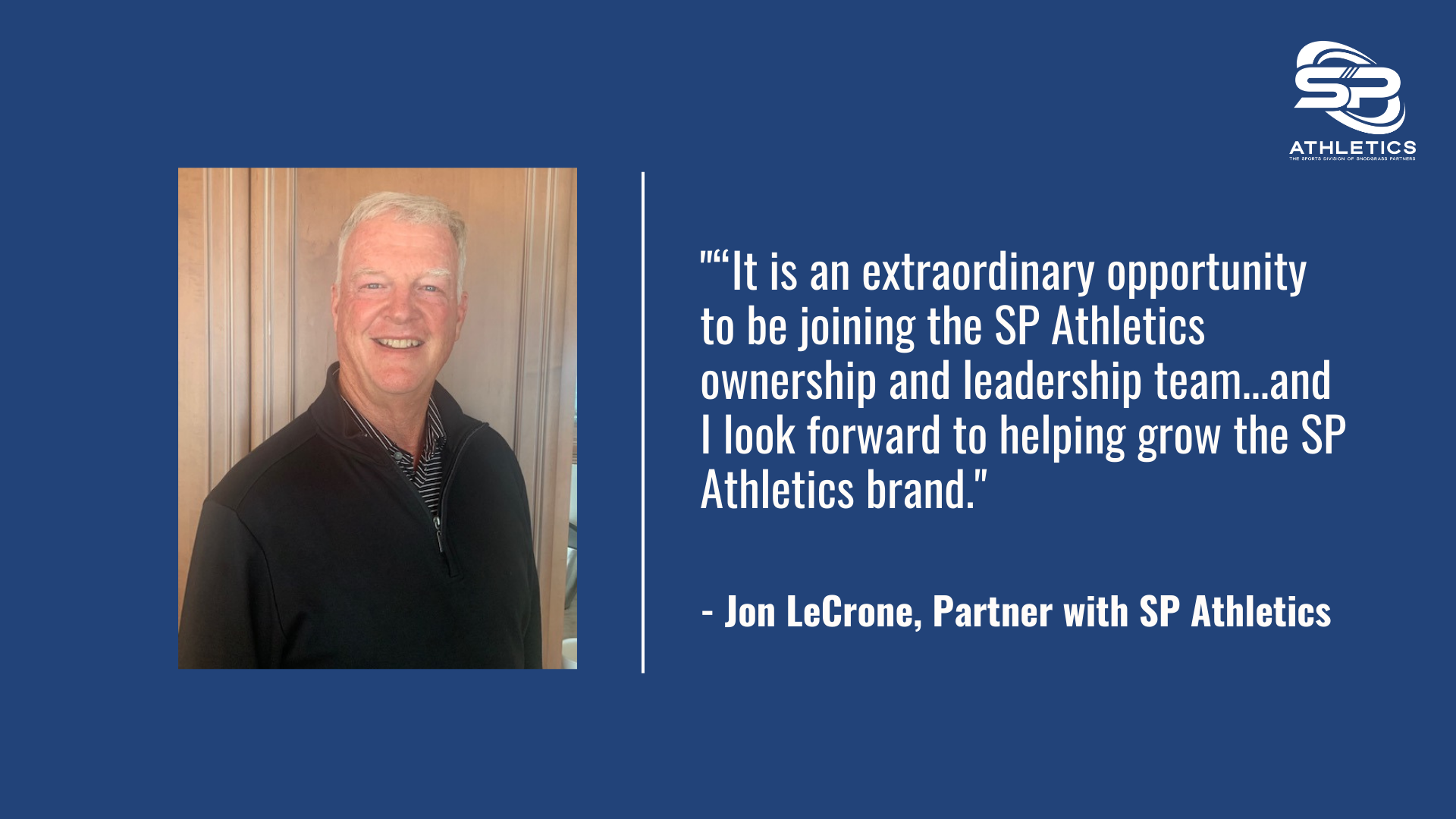 NEWS: Jon LeCrone Joins SP Athletics as a Partner
SCOTTSDALE, AZ. September 7, 2022 – SP Athletics, a specialized Sports Consulting and Recruiting, Executive Search and Leadership Development firm, today announced the appointment of Jon LeCrone as a Partner with the firm. LeCrone is a sports industry veteran whose expertise and ability will continue to elevate the company, propelling our reach to new heights. The number of opportunities that will come with this new addition to our leadership group are endless and we look forward to continuing to create meaningful partnerships.
"It is an extraordinary opportunity to be joining the SP Athletics ownership and leadership team. Steve Snodgrass and Tom Jacobs are experienced professionals who are innovative, value based, and believe in collaborative approaches. Their Allied Partner concept is unique in the sports marketplace. They are committed to helping people make sports settings better, and I look forward to helping grow the SP Athletics brand," says Jon LeCrone, Partner at SP Athletics.
Jon LeCrone marks the latest addition to our leadership group since Tom Jacobs joined as a Co-Founder of the sports practice of what was then named Snodgrass Partners in early 2016. Jon has served in countless leadership roles throughout his extensive career which makes this transition seamless. His ideology completely aligns with ours as a firm in that we aspire to teach the core values of personal well-being, integrity, respect and stewardship through athletics.
"We are absolutely thrilled to announce that Jon LeCrone has joined the team at SP Athletics as a Partner and part of our ownership group. Jon is a nationally recognized leader and trusted advisor in the industry, having served for over 40 years in several different roles within college athletics – the last 29 years as Commissioner of the Horizon League. Jon's extensive experience and background will be of great benefit to our team at SP Athletics and the many partners with whom we engage. We are so excited to partner with Jon and look forward to what the future holds for all of us!" says Steve Snodgrass, Founder and CEO Emeritus.
Please feel free to Contact Jon LeCrone directly or call any of us at SP Athletics for an introduction.