NEWS: Snodgrass Partners Adds 86HOPE to Network of Allied Partners
FOR IMMEDIATE RELEASE
Scottsdale, AZ. May 26, 2021 – Snodgrass Partners, Inc., a sports industry consulting and recruiting firm, has entered into an Allied Partnership with 86HOPE, a boutique consulting agency that provides a variety of services to clients in search of regional or national branding/exposure, and B2B opportunities through elite sports partnerships. Founded in 2019, 86HOPE has partnerships with top NASCAR Teams, NASCAR Tracks, College Football, College Basketball, and 501c3's.
We are thrilled to welcome Mike and 86HOPE to the Network of Allied Partners with Snodgrass Partners," said Tom Jacobs, co-founder of the Snodgrass Partners Sports Consulting and Recruiting practice. Mike is a successful sports industry veteran and brings a wealth of experience that will benefit the network and those we serve."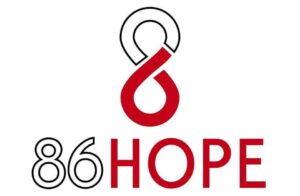 86HOPE is an agency that provides the "Game Day Walk – Through" Podcast, Leadership Training, Motivational Speeches and Sports Sponsorship Consulting. With over 25 years of relationships, they make a difference in National Branding. 86HOPE has a proven track record of connecting their clients to the best partnership available based on their goals. They create a dynamic experience for their clients with techniques that have been proven highly successful over time. They have developed partnership packages in football, basketball, auto racing, and many other sports. They believe thinking "outside the box" separates the "Good" from the "Great."
I am excited and honored to be a member of the Allied Partner Team at Snodgrass Partners. Life is all about people, and this team represents character and integrity at the highest level, said Mike Vaught, Founder and CEO of 86HOPE.