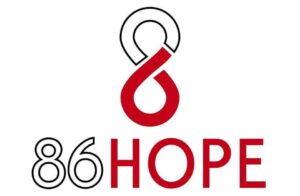 Mike Vaught serves as the CEO at 86HOPE, a boutique consulting agency that provides a variety of services to clients in search of regional or national branding/exposure, and B2B opportunities through elite sports partnerships. Founded in 2019, 86HOPE has partnerships with top NASCAR Teams, NASCAR Tracks, College Football, College Basketball, and 501c3's.
Prior to 86HOPE, Vaught served as Grand Canyon's Vice President of Athletics from 2014-2019. Vaught led GCU through the four year NCAA transition to division 1 status, transitioning 21 sports and over 100 staff. During Vaught's tenure the Lopes won back-to-back Western Athletic Conference Commissioners Cups, Academic Excellence Award, and 21 WAC Conference Championships. GCU also constructed 10 Athletic Facilities in 2 years under Vaught's leadership. Prior to joining GCU, Vaught held several administrative roles within collegiate and high school athletics.
Vaught joined Southern Methodist in 2006 as deputy director of athletics for a program that hadn't been to a football bowl game in 25 years and still hadn't recovered from the NCAA death penalty incurred by its football program in 1987. Vaught was involved in two key hires – football coach June Jones and men's basketball coach Larry Brown – while also restructuring all student-athlete welfare programs that resulted in improved GPAs and class attendance.
As sport supervisor of the football program, Vaught developed and implemented a plan that took SMU to a bowl game in Jones' second year and in each of the three years afterward. It was SMU's for bowl came in 25 years. Vaught also joined with SMU's director of athletics to formulate an 18-month plan that resulted in the university joining the Big East Conference (now known as the American Conference).
Before aiding the Mustangs, Vaught helped build a football program at Rice that hadn't been to a bowl game in 45 years. With Todd Graham as coach, Rice accepted a bid to the New Orleans Bowl in his first year. In just six months at Rice, Vaught and Graham broke the school record for football fundraising.
Vaught also served as athletic director for the five-school Alamo Heights High School District in San Antonio, Montgomery Bell Academy in Nashville, and spent 19 years as a college football coach at Arkansas, Missouri State, Texas State and the U.S. Naval Academy, where he was offensive coordinator for a team that won the national rushing title in 1999.
Before going to Grand Canyon, he spent two and a half years in the private sector as director of corporate sponsorships for a health and wellness company. In his role, he helped develop partnerships with ESPN, the Texas Bowl, FC Dallas of Major League Soccer, Texas Kickoff and Cowboys Classic football games, and with Roush Fenway Racing and Richard Childress Racing on the NASCAR Xfinity Tour, ending the 2013 season with the NASCAR Championship.
At each stop, Vaught has instituted a benchmark of striving for perfection and excellence. More than words, however, he has instituted organizational plans to achieve that success both on the field and in the classroom while also becoming active in charitable causes.
Vaught and his wife Karri have been married 32 years.