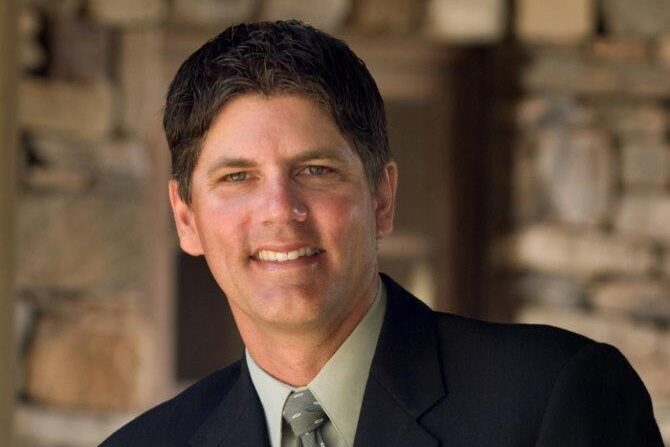 NEWS: Dave Moyer Joins SP Athletics as Racquet Sports Advisor
SCOTTSDALE, AZ. May 24, 2022 – SP Athletics, a specialized Sports Consulting and Recruiting, Executive Search and Leadership Development firm founded in 2001, today announced the appointment of Dave Moyer as Racquet Sports Advisor. He has gained substantial experience in 30 years of building successful programs and assisting professionals as they expand and grow in their careers. Moyer will add value to our incredibly talented team at SP Athletics and we are elated with this addition.
"I am excited to be joining the SP Athletics team and have the ability to work with some of the top industry leaders in athletics. My mission continues to be to grow the racquet sports industry and SP Athletics allows me to further that mission. Success in my career has come about because of great people around me and SP Athletics is a company that sets the standard. This gives me the opportunity to give back to the racquet sports industry by offering what I have learned in my extensive experience," says Moyer.
Moyer continues his duties as the Director of Racquet Sports at The Country Club at DC Ranch in Scottsdale, Arizona, having joined the team in 2011. During his tenure at The Country Club at DC Ranch, he has been able to grow the tennis program from a small, one-person operation, into a thriving tennis program with five USPTA assistant professionals.
Participation of both adults and juniors has grown each year with revenue increasing from $47,000 to over $350,000 during his tenure. He has also seen the improvement of the facilities with the addition of lighting on all six courts and the construction of a new tennis shop to host offices, merchandise, meeting space and bathroom facilities, a new ramada and patio area for viewing and socializing as well as cameras on two courts for analyzing matches and lessons.
Dave is the current Past President of the USPTA Southwest and a USPTA Master Professional, having earned that distinction in 2019. Before coming to the Southwest, Dave was the Director of Tennis at Homestead Country Club in the Kansas City area, and Woods Tennis Center in Lincoln, Nebraska. At both stops, he was highly involved in both the USPTA and USTA and his hard work earned him much recognition.
Beginning in 1996, he was a member of the Board of Directors of the Missouri Valley Division where he served for three years and was named the Nebraska and Kansas Tennis Professional of the year and received the Lessons for Life Award. The USTA recognized him for Tournament of the Year, Facility of the Year and Family of the Year during his tenure in the Missouri Valley. In 2019, Dave was named the Alex Gordon USPTA Southwest Tennis Professional of the Year.
Dave is a graduate of the University of Nebraska and is married to Wendy Moyer. Together they have two boys ages 16 and 13.
"It is with tremendous pride to be adding Dave Moyer to our Team of professional consultants. Dave has proven to be an outstanding teaching pro, director of tennis and professional manager of significant budgets for over two decades. The clientele our firm serves across the board will benefit greatly from many aspects of Dave's areas of expertise; whether, onboarding staff members, adding pickleball and/or tennis courts, assessing budgets, or advising on marketing plans for membership growth and program development," says Steve Snodgrass, Founder and CEO Emeritus of SP Athletics.
Please feel free to Contact Dave directly or call any of us at SP Athletics for an introduction.
Media Contact
Emma Jacobs | 954.821.9158