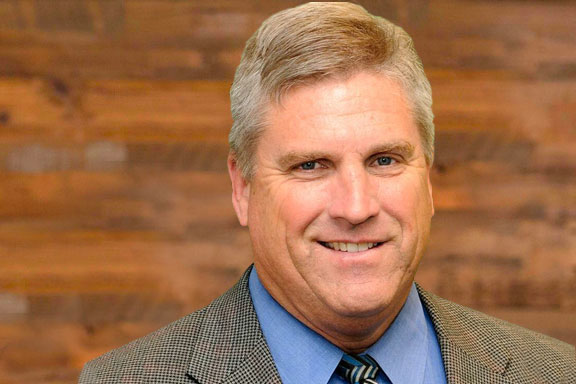 NEWS: Former NCAA Administrator Ron Prettyman Joins Snodgrass Partners
OVERLAND PARK, KANSAS. Aug. 27, 2019 – Snodgrass Partners, Inc., a Sports Consulting, Executive Search and Leadership Development firm, announced that Ron Prettyman has been named Vice President, Business Development and Collegiate Sports. Prettyman served as an Athletics Director for 34 years prior to moving to the National Collegiate Athletic Association (NCAA) capping a nearly 40-year career in intercollegiate athletics administration.
Prettyman received the National Association of Collegiate Director of Athletics (NACDA) Athletics Director of the Year Award in 2004 and 2011.

"We are absolutely thrilled to welcome Ron Prettyman to the team at Snodgrass Partners," said Tom Jacobs, co-founder of the Sports Division. "As a former student-athlete, coach, and longtime administrator at the Division I, Division II, and the national levels, Ron brings a wealth of knowledge and experience, which will greatly benefit institutions seeking an informed and impartial outside perspective."
In his new role, Prettyman will assist collegiate administrators in every aspect of the personnel search process. He will also work on consulting projects – using his expertise to evaluate, grow and develop programs.
Most recently, Ron served as Managing Director of Championships at the NCAA where he had global oversight of 17 NCAA National Championships including the College World Series, Division I Football, Women's Volleyball, Men's Ice Hockey, and several others. During his tenure, significant revenue, attendance and viewership growth was achieved.
Before joining the NCAA, Prettyman served as a Division I Athletics Director at Indiana State University for 11 years. During that span, Indiana State appeared in six NCAA championship events in five different sports. He also worked on multiple NCAA Championship and Governance Committees.
Prettyman oversaw remodels on new construction for numerous facilities at Indiana State – including baseball, basketball, football, soccer, volleyball, indoor multi-sport practice facility, indoor/outdoor track and field, and strength and conditioning. Women's Swimming and Diving and Women's Golf programs were also added under his direction.
He served as Athletics Director at California State University Dominguez Hills for 10 years beginning in 1995. All athletics facilities on campus were upgraded or built including the $200 million Dignity Health Sports Park (formerly Home Depot Center), which is currently home to the NFL Los Angeles Chargers, Major League Soccer Los Angeles Galaxy, USA National Soccer Teams, the USTA, and other high-profile training programs.
"It has been a privilege to serve student athletes, coaches and institutions as an Athletics Director on campuses and Managing Director at the NCAA for the past 38 years," Prettyman said. "Joining Snodgrass Partners gives me the opportunity to continue doing what I love. I am honored and excited to be a part of the Snodgrass Partners team." Full bio.
###
Media Contact
Donna Pirotte | 913.219.4144