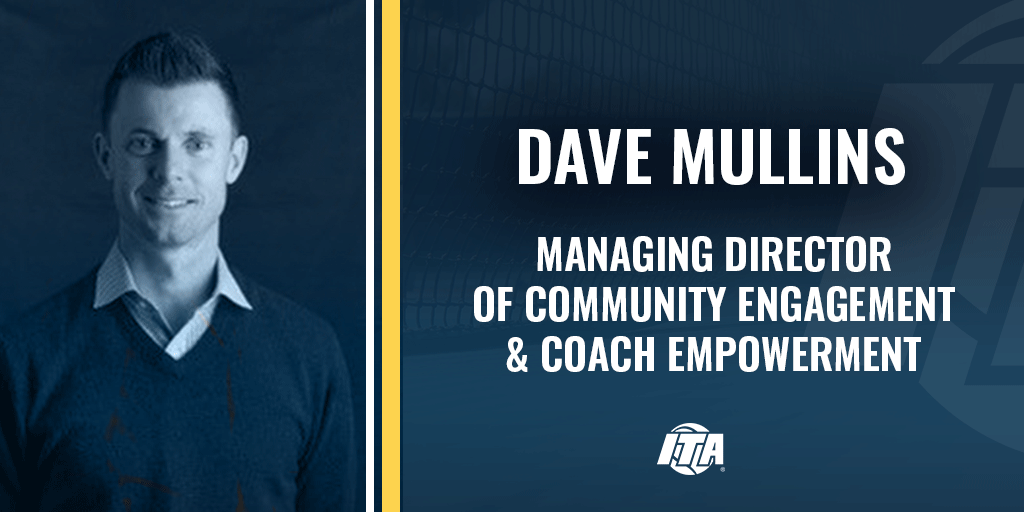 David Mullins to join ITA Senior Leadership Team
The ITA was absolutely delighted with the successful search that Snodgrass Partners conducted on behalf of our sport and our Association. From the thoughtful crafting of a very unique position description for a new member of our senior leadership team, to the large pool of applicants that was generated, to the amazing organization of the three-part interview process, as well as in-depth reference checks, I was blown away by the hard work, commitment of time and energy, insights, and demonstrable level of integrity that Tom Jacobs, Steve Snodgrass, and their experienced team invested in helping us find an astonishing pool of finalists and, ultimately, in helping of close the deal in making an amazing hire.
TEMPE, Ariz. (July 25) – The Intercollegiate Tennis Association (ITA) today announced the hiring of David Mullins as Managing Director of Community Engagement and Coach Empowerment. With more than 17 years of combined experience as an NCAA Division I coach and business executive in the tennis industry, Mullins will assume a leadership position that is responsible for developing and implementing new programs in support of ITA members and service to the sport. He will officially join the ITA on August 5.
The search was conducted by Snodgrass Partners, a Sports Consulting and Recruiting company, with Tom Jacobs, co-founder of the sports division, leading the efforts.
Read the full release on the ITA website.