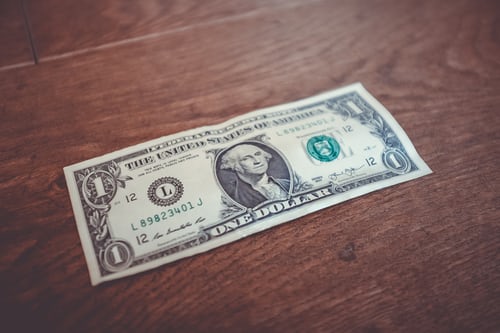 Is hiring an executive search firm worth it?
"We're going to do the search ourselves to save money."

I hear that often when talking with a prospective client who's ready to make a C-level or management hire. While seemingly sensible response, it's important to consider the advantages of hiring an executive search firm.
Let me share a few of the benefits you gain by outsourcing the hiring process…
Executive recruiters cast a wider net.
Frequently, the best candidates already have a job. The candidates we place don't surface from a job posting but rather via a referral from the far-reaching network we've established over the past 30 years. This enables us to conduct confidential searches in weeks (vs. months) without sacrificing thoroughness.
Our clients can rest assured that we will not double-dip into an existing pool of candidates and we don't have a long list of "hands-off" candidates. Each search is backed by fresh, in-depth research.
The lens of an executive search firm is impartial.
I'm not saying the institutional knowledge of your team isn't valuable. In fact, it's invaluable. We recognize the immense time commitment required to find the right match.
An executive search firm should be flexible enough to search both with you and for you, allowing you to be as involved as you'd like.
A third-party firm can objectively review your internal list. If you already have a short list of suitable in-house talent, an executive search firm will apply the same rigor to internal and external candidates. This takes any "political responsibility" off of your shoulders to ensure you hire for all the right reasons.
Misfires are expensive.
The Society for Human Resource Management (SHRM) estimates that every time a business replaces a salaried employee, it costs six to nine months' salary on average. For an executive earning $200,000 a year, that's $100,000 to $150,000 in training and recruiting alone!
Reputable executive search firms excel at surfacing the right candidate for both the job and culture. Mismatches – though rare – can occur. In our letter of engagement, we guarantee our services: We will replicate a search at our cost should the candidate selected through our process leave or be terminated within one year of hire. Your investment will be money well spent, guaranteed.
While there are numerous other benefits, hopefully I've provided you with a better sense of the value that a discreet and experienced executive recruiter provides. Email me to schedule a quick call if you're challenged with finding the right talent. I have some ideas that might help and promise no hard selling!
Steve Snodgrass is the Founder and CEO of Snodgrass Partners, a specialized Executive Search and Management Consulting firm. Full bio.