 All sports aren't equal but the hiring of coaches should be.
Five reasons athletic directors should consider hiring a search firm for non-revenue sports.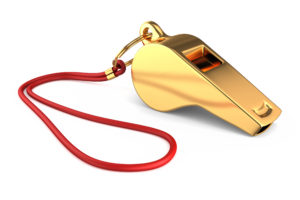 A few months ago, I contacted an athletic director (AD) at a Division I university who I knew from my days working for the NCAA. I wanted to tell him about my new endeavor helping to launch the Sports Recruiting and Consulting practice at Snodgrass Partners, a well-established executive search and consulting firm.
Of course, I really wanted his honest opinion on the business model we had created for conducting collegiate coaching searches for Olympic sports like tennis, soccer, volleyball, golf.) And what he said confirmed what I had observed during my nearly 30-year career in athletics administration:
Olympic sports are very important and those coaches don't always get vetted very well…"
It's common for colleges and universities to use a third-party search firm for football and basketball. These two sports create the financial foundation for every other sport.
But it's just as important to give the hiring of coaches for non-revenue sports the same kid-glove treatment. Here are five reasons why…
"He wasn't who he said he was!" A cautionary tale from a Division II AD reminds us of the PR nightmare that can follow a bad hire. In this case, a falsified resume was the culprit.
All sports are important. It's not just the revenue sports that measure an athletic director's performance (and often, financial bonus). The prestigious Learfield Directors' Cup honors institutions maintaining a broad-based program, achieving success in many sports, both men's and women's.
Shut the revolving door. A coaching carousel will have a negative impact on student athletes and overall team performance. Coaches recruit athletes on a personal level and when they leave, often the student athlete leaves with them or fails to adapt to new coaching philosophies.
Cast a wider net. Using an outside firm to assist with or lead your search gives you access to qualified candidates you might not otherwise know about or consider. Hiring should be based not on what other people think but rather on who is the best fit for the program.
Diversity and gender equity. The NCAA Presidential Pledge promotes diversity and gender equity in intercollegiate athletics. Yet the number of women in head-coaching positions in major NCAA Division I athletics has stagnated and the hiring for minorities has taken a marginal step backward. Specialty recruiting firms have larger networks and can deliver a pool of qualified diverse candidates.Related: AP: College sports get overall B in hiring of minorities, women
If you'd like to know more about how Snodgrass Partners can help with hiring for your Olympic Sports programs, send me a confidential email. We offer flexible, flat-fees and you and/or the athletic department staffer assigned to the search can be as involved as you want to be. Plus, our hires are backed by a one-year guarantee so if for any reason the coach doesn't work out, we'll find an equally attractive candidate for no additional fee.