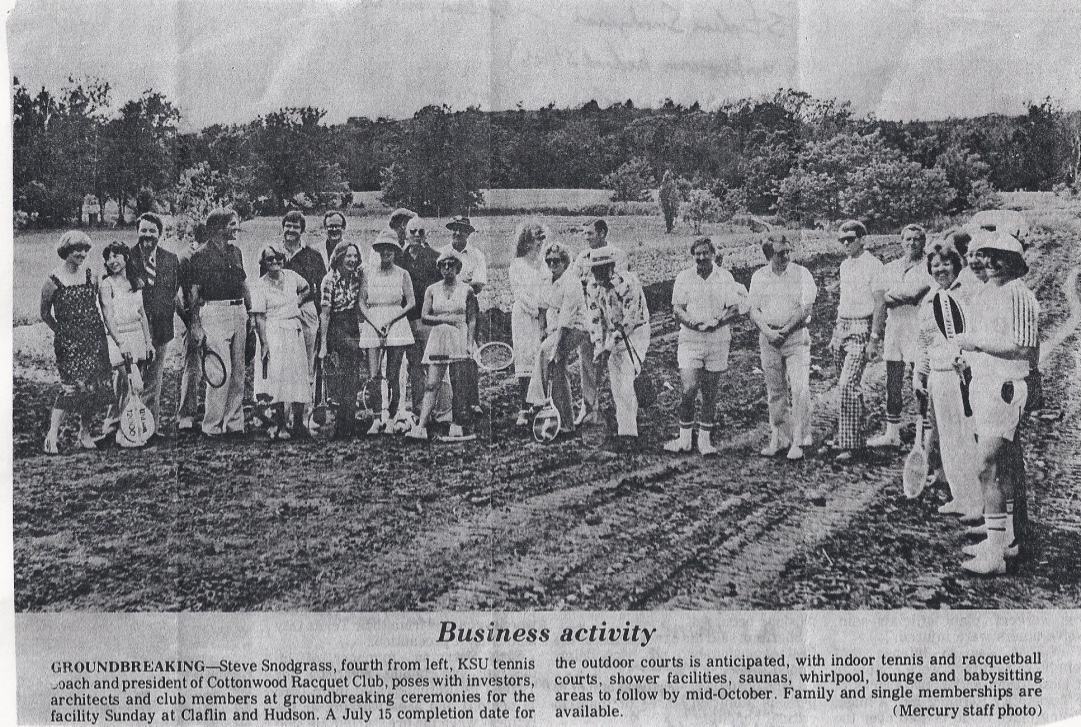 Building a racquet club taught me to surround myself with great people.
Snodgrass Partners' work with tennis club owners and operators is a natural fit. 
On Sunday I will board a plane bound for Orlando where I'll attend the 2017 Tennis Owners & Managers (T.O.M.) Conference. The event "will bring together some of the tennis industry's leading experts on tennis club and facility ownership and management." I'm excited that Snodgrass Partners has been invited to share our recruiting expertise. As part of our growing Sports Recruiting and Consulting practice, Snodgrass Partners matches tennis clubs and resorts with professionals, operations directors and other management roles.
Our firm was recently invited by the Tennis Industry Association (which presents the T.O.M. Conference) to become a Corporate Partner. Of course, we jumped at the chance! Tom Jacobs, our president who will be joining me at T.O.M., is the former Director of Player Development for the USTA and had the opportunity to work closely with TIA in the past.
RELATED: Snodgrass Partners Joins TIA as a Corporate Partner
This relationship is a natural fit. To think that at the age of 28, I was headed toward a career in banking and working toward my master's degree in Manhattan, Kansas, a quintessential college town that is home to Kansas State University. As a former collegiate player for K-State, I was the head coach for K-State men's and women's tennis teams.
When Manhattan Country Club approached me about helping them build a couple of outdoor courts and start a tennis program, I was "all-in." Interest in tennis grew quickly at this traditional golf club so I asked the board to invest in a "bubble" so that tennis could be enjoyed all year round. The golfers on the board told me "no."
So, I decided to build a racquet club. There was only one problem – I didn't know how! But I was fortunate enough to have guidance from numerous pillars of the community who helped me clarify my vision, taught me how to raise the capital and supported me throughout the building process.
When Cottonwood Racquet Club opened in 1976, it had both indoor and outdoor tennis courts, racquet ball courts, and top-notch amenities. The club not only survived, it thrived. In 2010, I was part of its successful sale to Body First Tennis and Fitness Center. The club continues to enjoy the support of the community, which is evidenced in recent capital improvements and its partnership with the K-State Women's Tennis Team.
The process of building, owning and operating Cottonwood Racquet Club taught me the greatest lesson I've learned throughout my entire career: Surround yourself with good people. If you look at the Partners page of our website, you'll see that I take this to heart with the likes of Tom Jacobs and all of our firm's Recruiting and Consulting partners, our host of talented Allied Partners the likes of Dr. Mark Kovacs and our new partnership with TIA.
I was 28 when I built the racquet club, and 40 years later, I'm as excited about Snodgrass Partners' participation in the T.O.M. Conference as I was when I built that club. I can't wait to talk with the other club owners and operators next week in Orlando.