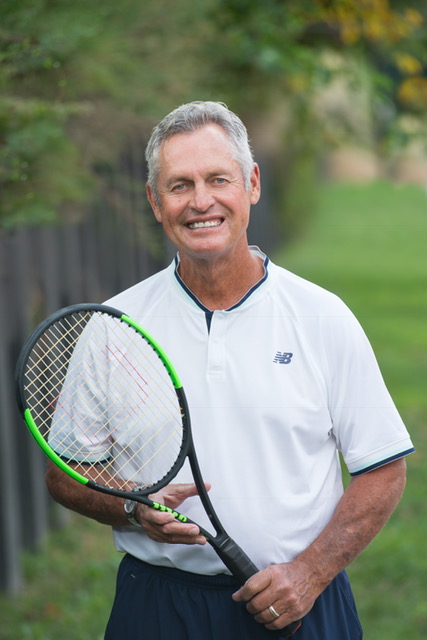 Snodgrass Partners Appoints Tom Gullikson Vice President for Tennis Recruiting
Shaun Considine also joins bringing her background in performance coaching and executive recruiting.
FOR IMMEDIATE RELEASE
Overland Park, Kan. August 24, 2017 – Snodgrass Partners, Inc., an Executive Search, Management Consulting and Sports Recruiting firm, today announced that former professional player, coach and U.S. Davis Cup captain, Tom ("Gully") Gullikson has joined the company as Vice President of Sports Recruiting for the tennis market. In addition, Shaun Considine – a Gallup Certified Strength Coach and the Founder of Command Performance Coaching – has joined the firm as senior executive recruiter and recruiter for sports jobs.
"We are absolutely thrilled and delighted to add Tom and Shaun to our team at Snodgrass Partners," said Tom Jacobs, co-founder of the Snodgrass Partners Sports Recruiting practice. "Shaun has an extensive and extremely impressive career, having worked in a number of different areas that will add exponentially to our team."
Gullikson retired as the Lead National Coach for the United States Tennis Association (USTA) in June. As one of the very first coaches in the USTA Player Development program, he guided many American tennis greats over the years – including Jim Courier, Todd Martin, MaliVai Washington and Jennifer Capriati. He will be honored by the USTA at this year's US Open in recognition of his 40+ years in American pro tennis – playing and coaching.
"Gully is one of the most beloved figures in all of tennis, having excelled at every level as a player and as a coach. He is a trusted voice and advisor for the American Tennis Family. I can think of no one better to lead our efforts in tennis," Jacobs said.
During his career as a professional tennis player, Gullikson won 16 ATP Tour doubles titles – ten of them partnering with his identical twin brother, Tim, who passed away in 1996. He was the United States Davis Cup Captain from 1994 to 1999 – capturing the title in 1995. In 1996, Gullikson was the coach of the U.S. men's Olympic tennis team, and guided Andre Agassi to win the Olympic Gold Medal in Atlanta.
"The 41 years I spent playing and coaching professional tennis was a great foundation to help equip me to connect talented professionals with top employers in tennis and the overarching sports industry," said Tom Gullikson. "Snodgrass Partners is the perfect fit for me in the next chapter of my tennis life."
Considine, who is married to Gullikson, will work as a senior recruiter for both Snodgrass Partners' business and sports practices. She will also provide coaching services to increase employee engagement, leadership capacity, productivity and organizational effectiveness for clients.
"Our new relationship with Snodgrass Partners is a win-win," Considine added. "I am excited to work off-court with my talented husband, Tom Gullikson. Together, we bring a depth of knowledge in critical thinking, hiring, mentoring and building high performance teams to this emerging player in sports recruiting, Snodgrass Partners."
Learn more about Snodgrass Partners Tennis and Golf executive recruiting practice.
###
For more information, contact Donna Pirotte | 913.219.4144