We Helped the Tennis Hall of Fame Net a COO.
New Tennis Division combines decades of tennis acumen with recruiting expertise.
With Wimbledon in full swing, it seems like the perfect time to announce that Snodgrass Partners is adding Tennis Recruiting and Consulting to our services. For years, we've been helping our clients identify best-fit talent. And for many more, we've been playing, coaching, teaching, and advising others about the business of tennis. So we decided it was time to take what we know from recruiting and apply it to what we know about tennis…
To illustrate how we extend our thought leadership in executive search to the tennis industry, here's a brief case study focused on the role Steve Snodgrass played in identifying a Chief Operating Officer for the International Tennis Hall of Fame (ITHF):
Located in Newport, R.I., the ITHF complex includes a museum, grass tennis courts, indoor and court tennis facilities. Tennis legends like Rod Laver and Billie Jean King have served as ITHF trustees over the years. Former-World No. 1 Stan Smith is the ITHF president and fellow hall-of-famers Martin Hingis and Guga Kuerten serve as its global ambassadors.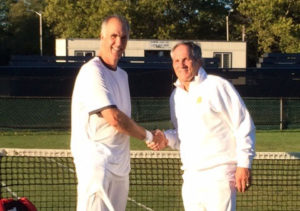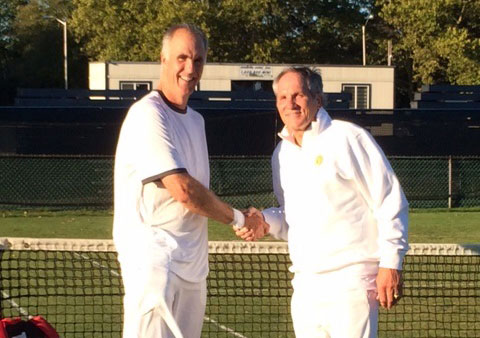 In 2014, the ITHF named Todd Martin – former professional player who climbed as high as World No. 4 during his tennis career – as Chief Executive Officer. He and the ITHF Board wanted to hire an experienced Chief Operating Officer (COO) who could help him drive an aggressive growth plan.
The ideal COO candidate would need broad-ranging experience in leading major sports entities. Martin and the Board decided to seek the help of an executive recruiter with knowledge of tennis and an extensive network of potential candidates. That's where Snodgrass Partners came in…
ITHF Board Member Mike Goss, who now serves as Chairman of the ITHF and as the CFO for Sotheby's, introduced Martin to Steve Snodgrass. Thirty-five years earlier, Snodgrass was the coach for the tennis program at Kansas State University when Goss played on the team. The two had recently been reacquainted at a K-State tennis event and Goss thought his former coach might be well suited for the talk of finding a qualified COO. Goss is an Advisor to Snodgrass Parters.
Martin was particularly impressed by Snodgrass' unique skill set – a keen understanding of tennis coupled with 30+ years of C-suite talent recruitment. In addition to playing and coaching at the Division I level, Snodgrass had raised the capital to build an indoor tennis facility, where he served as president and head teaching professional earlier in his career.
"Steve Snodgrass was the right person for this job," Martin said. "I needed someone who could understand our organization's needs, the dynamics within our industry, and assess what skills our COO would need to complement me to the fullest."
In just three months, Snodgrass was able to qualify more than 15 viable candidates for Martin to interview from more than 100 global networking resources. After an in-depth international search, Stu Upson, former CEO of the Professional Bowling Association, was named the COO of the International Tennis Hall of Fame.
Not only did Steve's thorough approach deliver the ideal candidate in Stu, it allowed him to share some valuable organizational insights that were very helpful to me as the new CEO," Martin said.
Martin can now focus on his vision for the ITHF while Upson oversees property management, museum visitor experience and revenue generation through development, marketing, retail and tennis club operations. The two are working together to manage over $15 million in facility improvements.
"I have been on both sides of the recruitment process before – on the hiring side and on the candidate side – with far bigger firms," Upson said. "What really impressed me was the personal attention that I got as a candidate. Steve was very hands on and kept me up-to-speed throughout the process."
If you're an Athletic Director, Director of Tennis or General Manager at a club or resort, we can help you find the right person to fill your tennis-centric role. Just call us at 1.800.207.1958 or tell us what you are looking for via email. We'd also love hearing from Tennis Pros, Players, Coaches or Club Managers who are seeking new opportunities – send us an email with your resume as a PDF or Word document. All inquiries will be kept strictly confidential.