 Best-fit talent pronto is what we do.
If you're a Kansas City Royals fan, you know speed is critical to the team's winning formula. Speed is equally as important when it comes to staffing up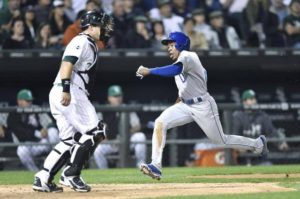 for new project and Snodgrass Partners can make things happen fast.
According to a 2015 study by Bersin by Deloitte, it takes an average of 52 days to fill an open position, up from 48 days in 2011. Yet we typically complete assignments in half the time. Here are three examples:
Director of Finance for an aerospace manufacturer – 21 days
Applications Engineer for a major manufacturer – 21 days
Systems Engineer for a regional telecommunications company – 13 days
In each case, we delivered professionals whose competencies, personal qualities and experience gave them the ability to contribute on day one.
If your bench is empty or in need more talent, Snodgrass Partners' recruiting team can help you put together a winning lineup. We have a network of potential candidates available for your consideration. Send us a confidential email and tell us about your needs or call us at 1.800.207.1958.