 Pink slip? Get back in the black.
If you've been part of a layoff, we can help you get back to work.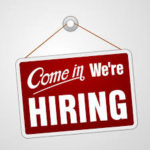 If you've been displaced by one of the recent layoffs by Kansas City companies, Snodgrass Partners currently has more than a dozen openings for professionals with skill sets in the following verticals:
Telecom
IT
Finance
Engineering
Sales
Snodgrass Partners can match you with job opportunities to help advance your career. Our clients have both short-term assignments and full-time positions available. If you've got experience in one of the above markets, send us a confidential email along with your resume as a Word or PDF document.