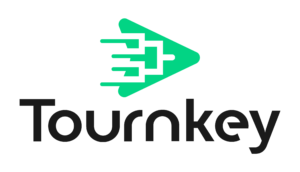 Jason's career path has certainly been a unique journey. After graduating from The University of Georgia (Go Dawgs!), Jason worked with Island Def Jam Music Group working with some of the biggest names in music. After nearly 10 years in New York City, opportunity knocked, translating that experience into creating his own sponsorship agency based in Atlanta.
Following selling and activating sponsorships for properties such as ATP World Tour, PGA, LPGA, USA Cycling, Major League Baseball, nearly all verticals of motorsports, as well as top brands such as IHG Hotels Group, Porsche, BMW, Coca-Cola, and more, opportunity knocked again to partner with the fine folks at Sport-Travel.
Jason now serves as Co-Founder and Managing Partner of Tournkey overseeing Tournkey's collegiate portfolio providing outbound travel management services and sponsorships for their NCAA collegiate partners.
Tournkey led us to the formation of The X Invitational offering unique team trip experiences in Miami and San Diego where Jason serves as Co-Founder and Executive Director.