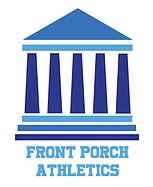 David Siroty brings a unique perspective to college sports, a 30-plus year career that mixes Fortune 500 corporate learnings with a rich on-campus resume. He served as an administrator at the Big East Conference, Seton Hall University and the Northeast Conference before joining CN8, the Comcast Network, a regional network that placed a heavy emphasis on college sports, as its first public relations official.
David then worked at DVC, a leader in the promotions industry, before becoming the Director of Public Affairs at Saint Peter's College. He also taught undergraduate and graduate sports marketing, communication and public relations classes at St. John's University and Seton Hall University.
​David joined corporate America in 2004 and spent 13 years leading global communications for Coldwell Banker Real Estate.  He was responsible for all internal and external communication, cause marketing, marketing communication, sponsorships and partnerships. He was highly regarded within Realogy, Coldwell Banker's parent firm and won numerous awards during his tenure.
David started Imagine Productions, a marketing and communications consulting firm, in 2016. He is the author of the 2002 baseball book, The Hit Men and the Kid Who Batted Ninth, and founded the Chris Carrino & Tim Capstraw Sports Broadcasting Camp.
He is a graduate of Syracuse University.