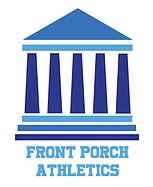 Jay Williams has carved a long career in and around college athletics. He spent 17 years as a collegiate athletic administrator, and then the next 21 years in business development and marketing, mostly around athletics and higher education.
He was the first full-time Sports Information Director for both Marist College and Fairfield University and then 11 years as the Associate Commissioner of the Metro Atlantic Athletic Conference, where he ran the highly successful MAAC Men's and Women's Basketball Championships, was in charge of scheduling for men's basketball, football, and baseball, and wrote the proposals to bring NCAA Championship events to Albany and Buffalo.
Jay then spent five years running business development at Phoenix Design Works, where he brought in over 100 new clients, increased revenue by $1 million-plus and helped the firm become the branding and advertising leader in the collegiate space.
He also spent five years at Eclaro Sports, consulting with smaller schools and conferences with their marketing efforts.
Jay then joined Group LJR and spent four years as a project manager, working on the development and marketing of mobile games, including one targeting college athletics, along with an app for fitness wearables.
Jay is one of the most well-connected people in all of college athletics with friends and former colleagues at all corners of the industry and in higher education.
He is a graduate of Lafayette College.