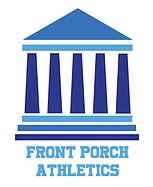 Dave Popkin has 25 years of marketing and management experience and a deep understanding of college sports. He has broadcast college sports on several major national platforms, including CBS Sports Network, ESPNU, ESPN3, NBCSports Network and SiriusXM.  He serves as the play-by-play voice of Northeast Conference basketball and the CIT on CBSSN.  He also calls games for Seton Hall University, the Big East and the Buffalo Bisons (AAA).
Dave also has years of event management, broadcasting consulting, ticket and sponsorship sales and activation, digital marketing, promotions and in-game entertainment.  He also has a rich background in media planning and placement, video production, public relations, media relations and media training.
He founded Hilltop Management five years ago after a decade guiding sports marketing agency Positive Impact Partners.  On the marketing side, Dave has worked with such collegiate clients as Seton Hall, American Athletic Conference, Northeast Conference, Metro Atlantic Athletic Conference, Army-West Point, NJIT, UMBC, College Insider Tournament, and others.
​Dave taught graduate level classes in Seton Hall University's Stillman School of Business.
Dave is an avid Bruce Springsteen enthusiast and also sings with his band, The Attic, at numerous area benefits. He is a University of Miami (Florida) grad.